Note: "The framework of the interview comes into being while looking at Tan Zi Hao's densely constructed research, writings as well as artwork relate to the composition of 'composite creature'. The idea of a 'composite creature' somehow reminds me of a transforming habitant without definite forms, embedded with different cultural, historical and social context. In a way it could be seen as a kind of metaphor for contemporary society, regardless in what forms it lives in." (Au Sow Yee)
(An e-mail dated 5th July 2020, 12:27pm:)
"Broadly I am interested in ideological compositions. My research on the Makara and other composite creatures is an attempt at understanding how composites present a sense of imaginary unity through multiplicity. This optic of unity is itself a demonstration of power. The seed of this idea lies in how Najib's 1Malaysia was a composite in response to a fragmented post-tsunami Malaysia in 2009."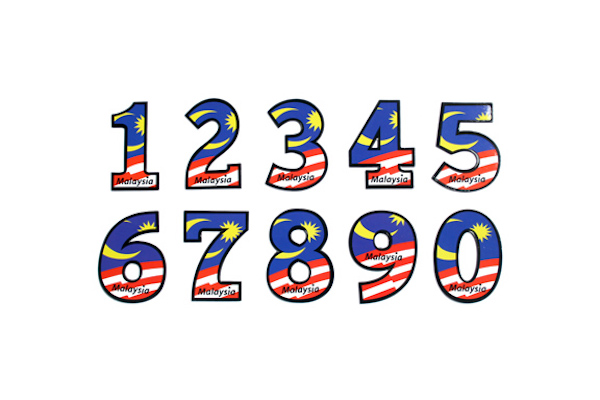 Tan Zi Hao, "The Endless Possibilities of 1Malaysia - 0Malaysia", 2013; image courtesy of artist
Prelude: Zi Hao's research on a kind of iconographic composite creature in Southeast Asia, that is Makara.
A Makara can be assembled piecemeal from a wide-ranging catalogue of appendages: an elephant trunk, a crocodile body, a fish tail, dragon claws, wild boar tusks, or goat horns. With varying connections between the appendages, Makaras may come in different forms, each securing its own distinctive groupings for specific applications. Some Makaras can be found guarding the balustrades at the entrances of Hindu monuments, bedecking the hilts of Malay kerises and Tibetan phurpas, while others are shaped into finials to be grafted onto the roof ridges of Javanese and Chinese temples. A diversiform appearance is developed out of a multitude of connecting appendages, within which no one Makara mirrors another, nor a single description to be proportioned to its verisimilitude.
"Makara and Other Connections to Come", Tan Zi Hao
(12th August 2020, 20:00pm:)
Au Sow Yee: How did your interest in "ideological composition" begin? How do you see political ideology such as former Prime Minister Najib Razak's 1Malaysia(註1) as a composite?  
Tan Zi Hao: Najib's 1Malaysia is just one of the many examples. It has a lot to do with how I understand ideologies in the political context of the region. In particular, how ideologies essentialize specific ideas, or even the inadequacy of political ideologies such as "democracy" and "neoliberalism" in fruitfully capturing our grounded experience. As a mode of knowledge, ideologies are an over-simplification. Whenever the authorities posit an idea, an ideology, it is usually premised on the pretext of benefiting the greater good. But in actuality, it serves to singularize complexities to embalm an existing status quo. For most of the works I have been doing, I intend to expose the falsehood of these epistemic singularities. We faithfully cling on to notions of cultures, roots, identities, without really scrutinizing the volatility of these conceptual distinctions. It is in this light that I see ideology as a kind of composition. Ideology has to be artfully crafted and composed before it can convince an audience. This is where my interest lies. I want to uncover the multiplicity of this unity. When we begin to shift our attention from ideology to historicity, the intrinsic complexity and contingency of an idea betrays its very own constitution.
To return to Najib's 1Malaysia, it was a political ideology that had emerged after the political tsunami in 2008, which was a critical juncture, characterized by political fragmentation and the emergence of extreme right-wing populist groups such as Perkasa. Read against this backdrop, 1Malaysia was an attempt to overcome fragmentation by giving a sense of coherence and singularity to this territorial abstraction called "Malaysia". 1Malaysia was the envisioned unity of Malaysia. If you get to read some of the documents drafted for 1Malaysia, they actually outlined its core values based on the different principles collated from previous Prime Ministers in Malaysia. From Rukun Negara (National Principle) to Dasar Ekonomi Baru (New Economic Policy), 1Malaysia incorporated multiple agendas from our forefathers. It combined elements of the past and ambitions of the present, to project a vision for the future. It is through this understanding that I regard 1Malaysia as a literal "ideological composition".